Critical Infrastructures
KISSKI is researching the provision of AI methods for the energy und health sectors, two of the ten sectors that are considered critical infrastructure in Germany.

The Federal Office for Information Security defines critical infrastructures (KRITIS) as "organisations and facilities of major importance for society whose failure or impairment would cause a sustained shortage of supplies, significant disruptions to public order, safety and security or other dramatic consequences".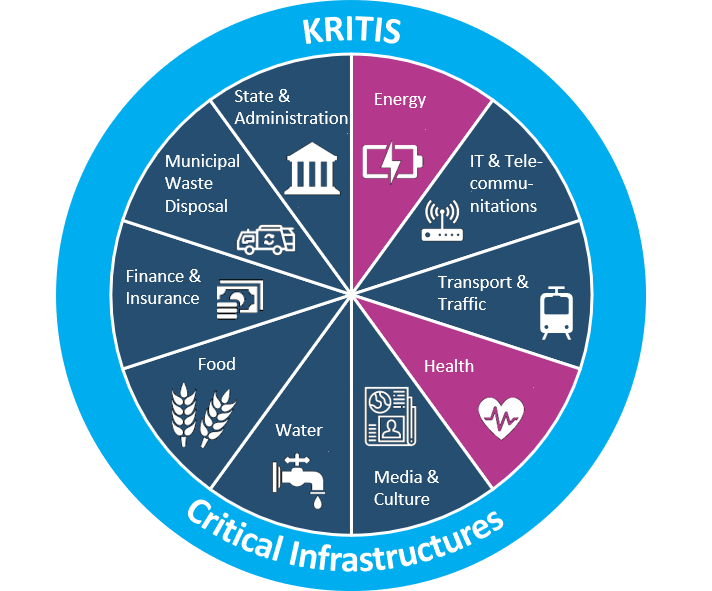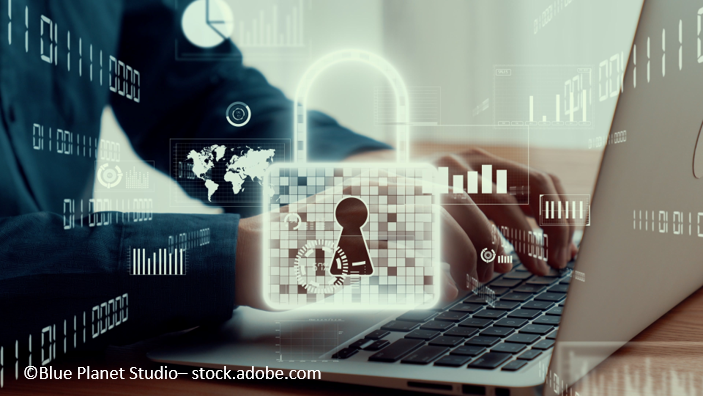 Sensitive Infrastructures
The term sensitive infrastructures is not uniformly defined in Germany, but is often used in connection with the cybersecurity of critical infrastructures. Cybersecurity is a key issue for critical infrastructures because their IT infrastructure is considered especially sensitive - the German IT Security Act was passed to protect them.
In the energy sector, the resilience of the energy supply against cyber attacks is important, while in the health sector, the protection of sensitive data in the form of patient information plays an important role. For KISSKI as an AI service centre in the area of critical infrastructures, particularly strict requirements apply to data security and data sovereignty.
In addition, infrastructures that are not considered critical to national security (i.e. are not critical infrastructures), but whose disruption can nevertheless have a significant impact on public life, are sometimes referred to as sensitive infrastructures. These include, for example, educational and research institutions or tourist attractions. Likewise, the term "sensitive infrastructures" is used for areas within the critical sectors that are not themselves classified as critical infrastructures according to the BSI-Kritisverordnung. This applies, for instance, to smaller hospitals or many reneable energy plants. KISSKI explicitly addresses such facilities within the health and energy sectors.
Other Target Groups
Other disciplines
Beyond the focus on energy and healthcare, the KISSKI service and competence centre is open to enquiries from other subject areas and disciplines. We will make many of the developed concepts and offers usable for other areas of application, also outside of critical and sensitive infrastructures. In this way, numerous areas such as mobility, e-commerce, Industry 4.0 or biodiversity research can benefit from KISSKI.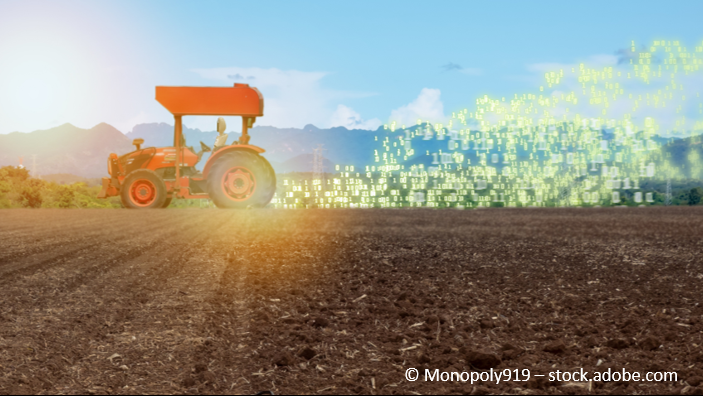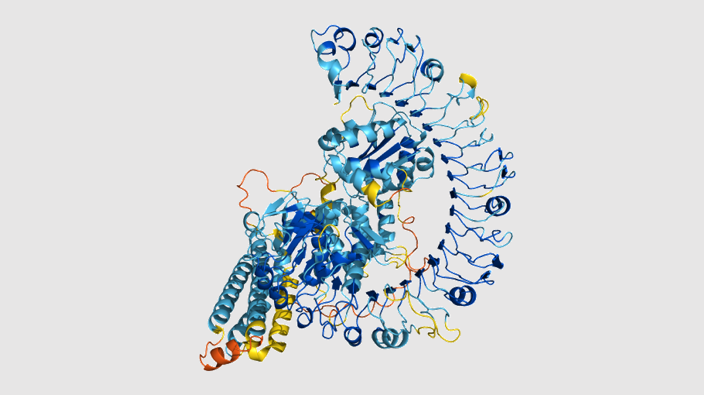 Life Sciences
By leveraging the potential of machine learning, data analytics and predictive modelling, invaluable insights can be gained from complex datasets in fields such as genomics, microbiology, biotechnology, molecular and cell biology. Emphasizing utmost importance on data privacy and compliance, KISSKI facilitates seamless collaboration among experts to empower life science innovations with AI.